Did you hear of ice globes for face? In this article, we will introduce the 4 best ice globes for face tools to brighten your skin.
Facial ice globes that is a very fashionable way to brighten your face. The facial ice globes is a special material made of hollow spheres, some are made of glass, some are made of stainless steel, and some are made of silicone.
The best ice globes for face tools are filled with a special magnetized liquid that comes in different colors and refracts a shimmering light in the sun. And the overall touch surface without seams, round and smooth in the hand, on the skin is particularly comfortable.
Ice globes are an effective facial treatment because their cold temperature causes a vasoconstrictive response in the skin, causing the blood vessels to shut down as the muscles contract. In turn, this helps to immediately eliminate puffiness, reduce redness, and give the skin a firmer, brighter, and brighter appearance.
You can buy the following 4 best ice globes for face tools in our store.
Shop These 4 Best Ice Globes For Face Tools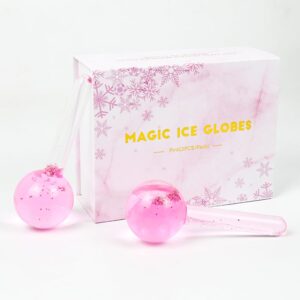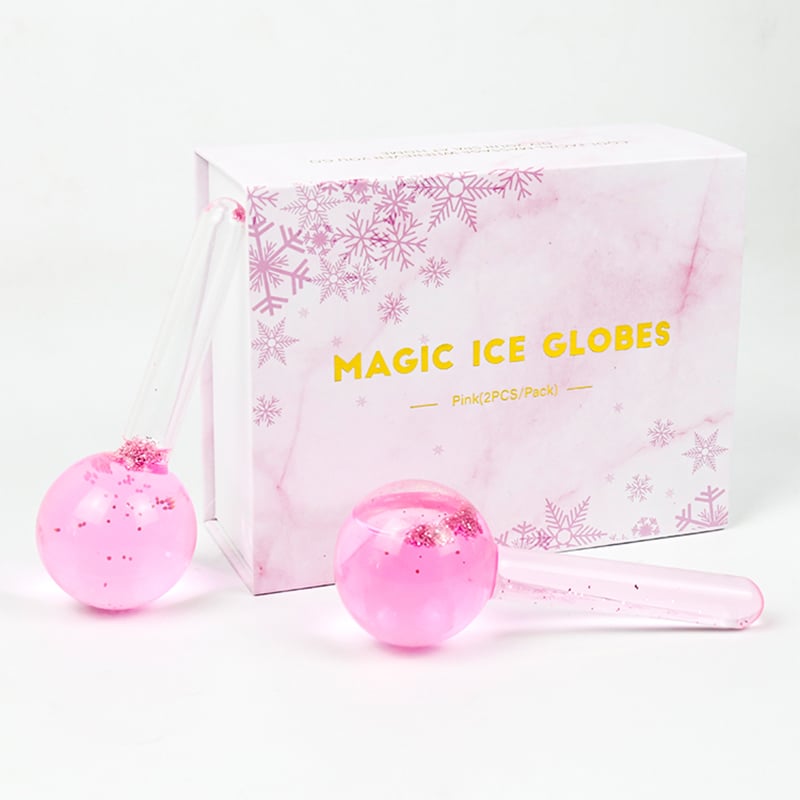 This is the most popular ice globes right now, and the round spheres are very comfortable for your face. You can find many internet celebrities recommending this product on Instagram, the more famous brands are Aceology ice globes and Facice ice Globes.
As the best Chinese ice globes for face manufacturer, NIMIDER Beauty ice globes price is more advantageous compared to other brands, we are committed to wholesale and retail business, if you place an order in our store, we will send it out within 3 days and you will probably receive it in about 7 days.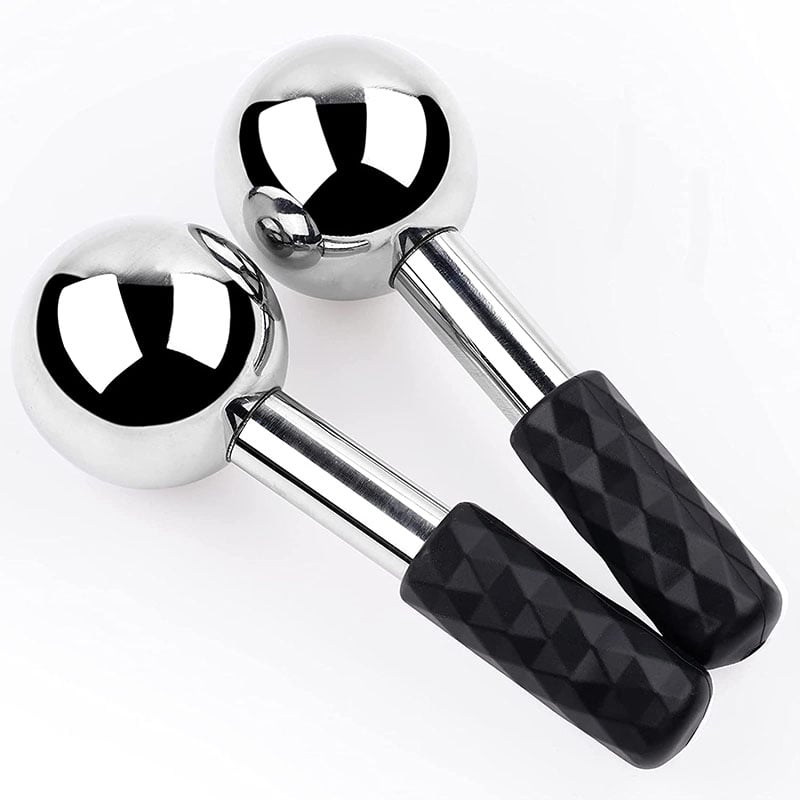 This ice globes is made of all stainless steel, sometimes stain steel is better than glass material, Stain steel can withstand greater force without damage, in order to facilitate the use of the ice globes for face will be covered with a silicone sleeve.
When the stainless steel ice globes is attached to your face, you can let the ice globes absorb dry and shape your face with pleasure. Same as Gua sha and jade roller, you will need to slide the stain steel ice globes in order to reduce swelling.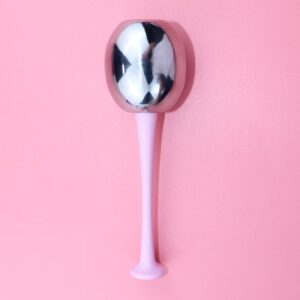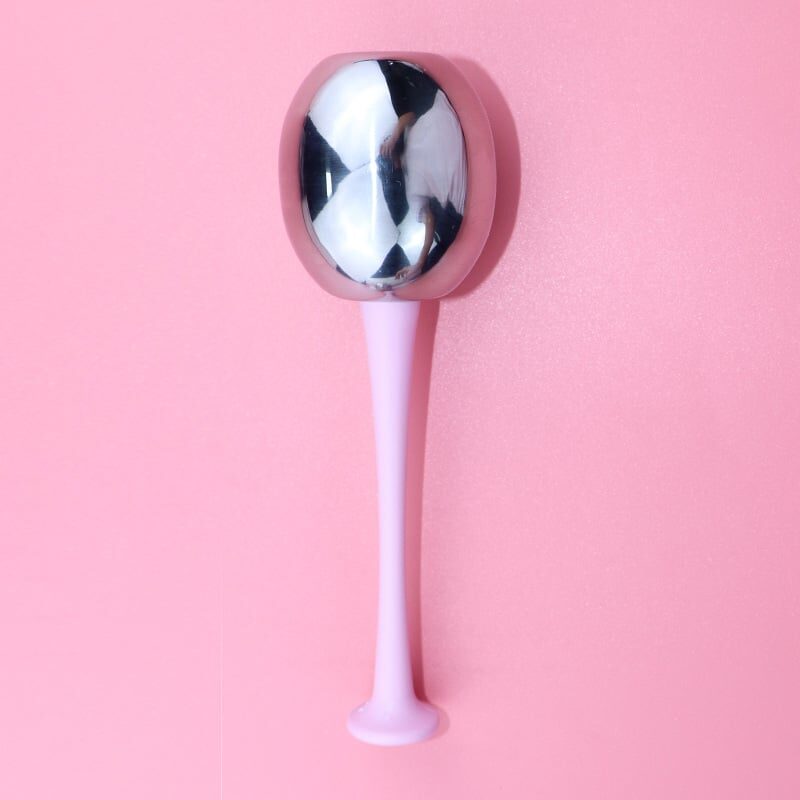 If the last stainless steel ice globes made you feel less aesthetically pleasing, then this one is definitely for you.
This ice globes is also made of stainless steel, but the difference is that the handle of ice globes is made of medical silicone. At the same time, the shape has been changed to make the beauty tool look more beautiful, and the pink design has made many girls fall in love with this beauty tool.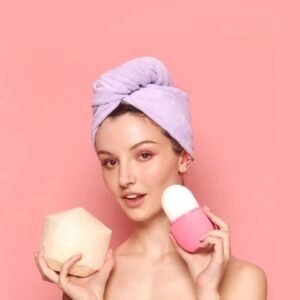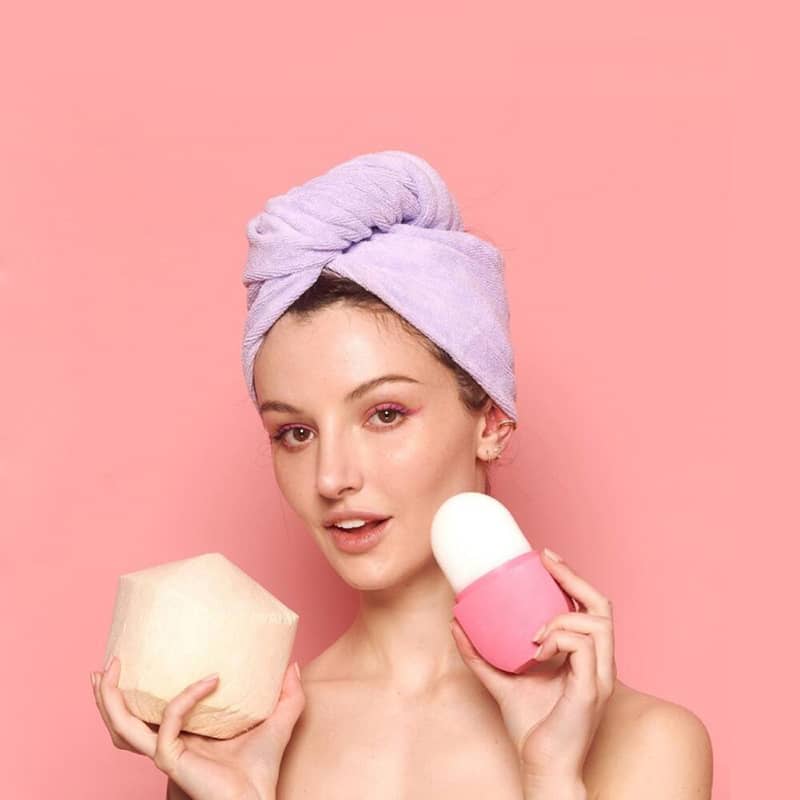 This face ice cube is made with full medical silicone.
The use process is also extremely simple, you just need to fill your modulated liquid into the ice sleeve, put it in the freezer until it freezes into ice cubes and then take it out. Take off the top half of the sleeve and apply the ice to your face, body, and back to completely relax your body.
You can make different liquids according to your preference, we suggest you add plant spices inside the liquid so that the fragrance will fill the whole space during using the face ice cube and you will get greater enjoyment.
How To Use These 4 Best Ice Globes for face tools?
Facial Ice globes are hollow spheres made of glass, which are filled with freezing liquid, which comes in different colors, pink, blue and white, which are relatively popular.
The pink or blue transparent liquid refracts a shimmering light under the illumination of the light, and it does not have a seam on the entire contact surface, which is particularly round and smooth when held in the hand, so it is very comfortable to roll on the skin.
Ice globes has a large and small, large one can be used in a large area of the cheek area, can also be used as a chest lift, small one used around the lips, nose, eyes and other small places.
When using the ice globes you need to use it together with a medium, either a matching gel serum or another product that replenishes the skin. The massage with ice globes is a very relaxing process that brings water pressure to the skin, and the varying degrees of pressure created by rolling at different angles can caress the subcutaneous nerves and strengthen the skin's intrinsic ability to absorb nutrients.